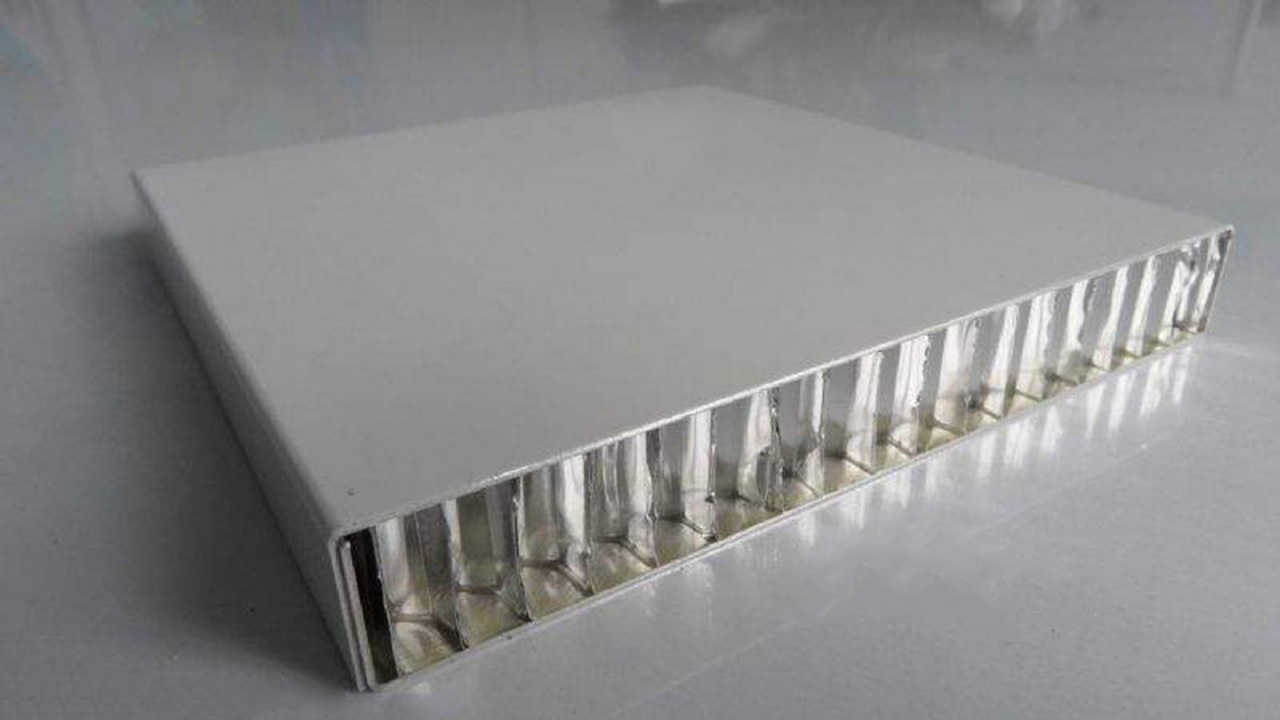 Description

Aluminum honeycomb sheets is a lightweight material with excellent strength and corrosion resistance. It is suitable for civilian use at a reasonable price. AHP standard panel material is 3003 aluminum alloy foil.
Application area
AHP can be used for interior and exterior applications such as building walls and ceilings, bridges, lift floors and walls, ceilings, partitions, rail vehicles, ship interiors, displays and billboards, architecture, interior design, exhibitions, advertising, etc.
Q:Why choose aluminum honeycomb sheets?
Q:What is materials bout aluminum honeycomb sheets?
Aluminum alloy: 3000 and 5000 series(you always see 3003 and 5052)
Foil thickness: 50-80 microns
Standard sizes: 1220mm x 2440mm(other customized sizes are available on request)
Section thickness: 4mm (0.15 inches) to 980 mm (38.5 inches)
Strength and efficiency solutions
AHP is about 75% lighter than steel, wood, stone and partition materials.
High strength to weight ratio:
AHP has a higher strength-to-weight ratio than other natural or synthetic materials.
Designers have been using this material because it is stronger, lighter and more environmentally friendly than other ordinary materials. As a result, it helps to reduce more energy consumption through various modes of transportation.
Aluminum honeycomb sheets core, metal and stone skin are fire-resistant, while ordinary wood, PVC, insulation, drywall, and sheathing materials are prone to fire.
The aluminum honeycomb sheets surface is reinforced with a honeycomb vertical hole structure and a flat panel.
The honeycomb structure absorbs, attenuates and isolates various sounds. It is considered soundproof and soundproof.
Aluminum, stainless steel, copper, brass and those with polishing, coating, and protective coatings.
There are many interior and architectural options, such as maple, walnut, cherry, etc.
Granite, marble, travertine, quartz, limestone, sandstone, Onyx and other natural thin stone veneers (3mm-6mm) are tightly bonded with aluminum honeycomb sheets.
When designing a honeycomb panel, it is necessary to choose various ways to close or seal the edges. Bare edge areas have potential weaknesses in the design because they are vulnerable to impact or environmental damage.
Previous articles:
1.What is aluminum honeycomb core look like?
2.What is aluminum honeycomb panels?
3.What is aluminum honeycomb core Specification and Features?
4.How to choose aluminum honeycomb sheets?
5.Why Aluminum honeycomb panel use in aerospace?
Contact:judge@mails.cookofo.com